← Back to all remote jobs
Sr Product Manager - Dorsata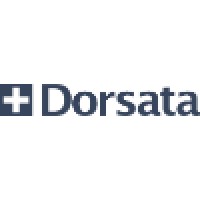 Dorsata
Remote Job Description
We're looking for a product manager to join our small-and-mighty product team. As a healthcare startup, we move fast (and with little overhead!), so we need someone who enjoys wearing multiple hats and is pragmatic about the inherent tradeoffs in building a product in a fast moving environment. We employ a Design Thinking approach that puts the customer first by balancing a creative thinking divergent process with an iteration heavy convergent process. Given that, it's crucial that you feel comfortable :


immersing yourself in the customer experience by leading feedback calls to gain deeper understanding of the customer's journey and uncover unarticulated needs.
leading collaborative brainstorming & ideation sessions and articulating pre-experiences to test & vet design concepts

Responsibilities


Work with the Head of Product to create a roadmap and set high level prioritization.
Interface frequently with a variety of stakeholders about product needs.
Oversee the ongoing prioritization of the backlog using key drivers & user feedback.
Write user stories with acceptance criteria and sufficient depth of explanation.
Lead backlog grooming to decompose and estimate stories with developers.
Answer questions from developers and clarify requirements.
Work with Release Manager, QA, & Customer Success to accept finished features based on acceptance criteria on behalf of Product.

Requirements


Demonstrated success leading the build-out of high-value products.
A knack for bringing people together across teams and perspectives to get things done.
Solid written communication skills as evidenced by clear user stories.
Enough technical understanding to discuss scope/timeline tradeoffs with engineers.
Ability to both pay attention to the details and also keep a bead on the broader context

Benefits
Health Insurance / Dental
Market salary + equity participation opportunity
We are remote-first, though we do have some space in Arlington, VA.  If you like, go for occasional stints in Antarctica.
Fun, friendly & delightfully BS-free work environment
"Kid-friendly" (2 of us have infants & toddlers -- know how that goes? So do we.)
Apply for this job
← Back