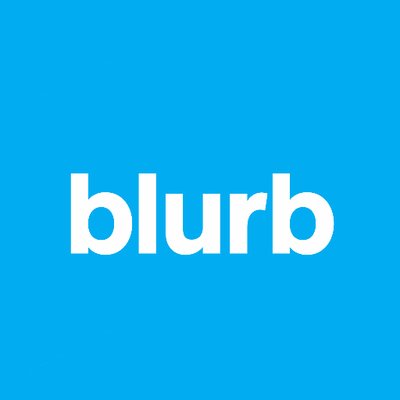 ---
Blurb Company Summary:
Blurb® is a book-making platform and creative community that enables individuals to create, publish, share and sell high-quality photo books, trade books, and magazines in both print and digital formats. Blurb is accessible to consumers across the globe with free, innovative book creation and layout tools. Founded in 2005, Blurb has over 2 million customers worldwide, resulting in over 4 million unique book titles, with nearly 18 million units shipped to almost 100 countries around the world. We are headquartered in San Francisco.
The Team:
The Web team at Blurb enables people all over the globe to buy, sell and share books seamlessly through the Blurb platform and beyond. As a member of this agile team, you will be responsible for collaborating and innovating on cutting-edge features and developing a scalable infrastructure to ship features to our worldwide customer base.

We're a group of tinkerers, makers, hackers, and language enthusiasts, who hail from all over the world and a variety of backgrounds. Some technologies we use daily include Rails, Ruby, React, Ember, Backbone, Redis, PostgreSQL, jQuery, Sass, RSpec, Cucumber, HTML5 and Github. We practice continuous integration and test constantly. We work closely with our product owners to make sure we're building the right thing at the right time.
Position Summary:
Your responsibility as Software Engineer will be to design and implement scalable solutions for our front-end on Blurb.com. This person will be a vital member of the Blurb team, responsible for the look and feel of multiple websites, landing pages and forms, focusing on coding, usability and ease of navigation. You will work closely with the rest of the Web team, Operations and Product teams to craft elegant solutions within our expansive e-commerce platform which facilitates all aspects of printer routing, shipping, order fulfillment and customer support to our worldwide customer base.
Essential Functions:
Design and implement scalable solutions for our front-end on Blurb.com
Collaborate with the Web team, Design, Operations and Product in requirements specification, feasibility analysis, detailed engineering analysis, development estimates and release planning.
Writing and reviewing code that is reliable, scalable and reusable.
Execute and oversee the creation and delivery of automated unit/integration tests for the code that is written.
Qualifications:
Education/Certifications: BS in Computer Science preferred or a related discipline / equivalent training
Work Experience: 3 years of web development experience, comfortable with React
Skills:
3 years of web development experience working with JavaScript, CSS, HTML
Comfortable with React and its related ecosystem
Excellent communication skills, both verbal and written
Able to work closely with visual and UX designers to meet exacting requirements
Back-end experience with Ruby on Rails, a plus
Node.js experience, a plus
Ability to manage multiple priorities and deadlines
Attention to detail
Ability to troubleshoot complex software issues
Ability to interact and work well with members of other functional groups in a project team and a strong sense of project ownership
Experience with Agile/Scrum development methodologies
Work Environment:
May be expected to work irregular hours on occasion
Benefits:
Medical, Dental, and Vision insurance (PPO or HMO options)
401(k) retirement plan
Employer-paid life insurance, short-term and long-term disability
Flexible Spending Accounts for medical, dependent care, and transportation expenses
10 paid holidays
15 days paid time off per year (with tenure-based increases after two years)
An extra day off for your birthday
Free lunch on Wednesdays
Company sponsored yoga and in-office massages
$300 credit a year to create your own books with Blurb
How to Apply
Please email resume and cover letter to anial@blurb.com
APPLY FOR JOB