← Back to all remote jobs
Remote Jobs VP Marketing (Teak & Timber)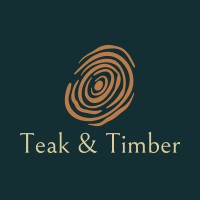 Teak & Timber
Remote Job Description
Are you a digital marketing thought leader who understands the telling a unique story and driving results from executives? Are you passionate about identifying marketing strategies, processes and organizational characteristics that will optimize and drive revenue generation? Do you love beautiful hardwood furniture? Are you passionate about empowering independent craftspeople to do what they love? Join us!

Teak and Timber is looking for an expert Marketing Strategist to join our growing startup. This role is focused on delivering results for our woodworking partners through developing integrated strategies that work towards getting them furniture build orders. You will be responsible for crafting the execution plans that deliver marketing objectives. You will also execute the development of messaging frameworks, buyer personas, and mapping buyer journeys. You possess a rare blend of B2B & B2C marketing experience that spans content strategy, marketing automation, paid media, social media, analytics, web strategy, user experience and you also have the creativity to inspire clients and team members alike towards your strategic vision.

You will also serve as Teak & Timber's primary audience authority, providing guidance to the company on their needs and the best ways to solve them.

Role/responsibilities

• Build full 1-3 year Go To Market (GTM) strategies for Teak & Timber executives including positioning, messaging, branding, and integrated campaign planning;
• Incorporate the latest strategies and technology trends into your plans and recommendations (e.g. Account-Based Marketing/Sales, personalization at scale, and data strategies.);
• Design implementation for new approaches to the following areas: people, skills, governance, organizational structure, and output goals;
• Provide feedback to all contributors to ensure that content aligns to strategy and quality standards; and,
• Start with a data mindset to ensure we can demonstrate return on investment for all marketing efforts.

Qualifications
• 5+ years' experience in B2B/B2C marketing across all major functional areas: content strategy, integrated channel/marketing mix planning, brand design, customer experience/journey development, and tactical marketing execution;
• Experience in building an e-commerce brand from inception to exit, with an emphasis on marketplace business models.
• Either:
• Agency experience working with B2B tech clients (including 5+ years of experience working with marketing executive clients); or, furniture or woodworking industry experience at the VP marketing and above-level (5+ years);
• Demonstrated experience with content distribution and amplification, including a deep understanding of email, social, and paid media;
• Experience designing and executing qualitative and quantitative analysis (personally and through market research agencies), and applying it to drive effective decision-making in the content planning process;
• Mastery of marketing fundamentals including segmentation, positioning, messaging, branding, financial planning, and market analysis;
• Experience in complicated GTM execution focused on marketing but integrated with sales, customer support, and other related areas;
• Successful experience working with creative teams;
• Demonstrated experience working with executives in and out of the marketing function (CMO, CRO, and VP-level sales, marketing, product, and customer success leaders in enterprises and middle market companies); and,

About Teak & Timber

Teak & Timber is an e‐commerce platform selling premium hardwood furniture made directly from independent woodworkers. Teak & Timber allows customers to scroll through woodworker sourced and vetted designs, choose their desired dimensions and wood type, then browse through a selection of woodworkers to handmake the item. Customers than receive a fully assembled piece of furniture, delivered right to their homes and installed in their desired room. We are currently operating with a limited set of woodworking partners building unique pieces for customers.
Apply for this job
← Back