← Back to all remote jobs
Sr Product Manager (SG Technologies)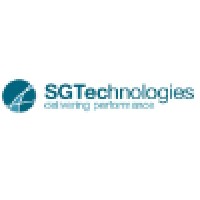 SG Technologies
Remote Job Description
ASG Technologies is currently searching for a Senior Product Manager for our Systems products. Systems products consist of legacy and distributed enterprise data center infrastructure products - this position requires experience with the IBM mainframe market.
This is a remote opportunity open to any US city or ASG Technologies office location.
Successful Candidate's Opportunity
Come join an established team in this new position, focusing on fostering existing customer relationships and identifying new market opportunities. This position plays a strategic role in several product areas (e.g., market research and analysis, build/buy/ partner analysis, packaging, pricing, licensing, delivery models, etc.). You will work closely with the CTO office to ensure effective understanding and application of standards across ASG portfolios.
In this role, you will:


Interact with external constituents (i.e., customers, prospects, industry analysts, vendors and partners) as well as internal groups (i.e., executive management, product management, product marketing, operations, R&D, sales, business development, marketing, and customer support).  
Define and lead strategic initiatives to ensure ASG's Systems products and solutions are competitive in their respective markets
Make informed decisions and recommendations about the allocation of engineering resources
Align how our customers and partners license and use ASG products
Our Ideal Candidate
An experienced product management professional who champions existing products to maximize their usefulness to existing customers, as well as successfully introduces new products to market. You will possess these skills:


Exposure to the independent software vendor (ISV) market for IBM mainframe, in terms of jargon, licensing, and pricing practices
Certification or knowledge of the Pragmatic Marketing Framework
Experience migrating existing offerings from on-premise to SaaS models
Familiar with the artifacts and approaches for Agile product development
Understand how to successfully enable a partner ecosystem and value-added integrations
Appetite for solving complex problems with multiple stakeholder perspectives and data that must be solicited and understood to ensure the best possible decision
Work collaboratively with cross-functional staff to achieve global business outcomes 
Successful Candidate's Responsibilities
Quickly assess the strengths and weaknesses of the products in the segment of the portfolio assigned, resulting in investment decisions for maximum advantage to the customers, the portfolio, and the company
Work closely with Product Owners, and Architects to differentiate the products assigned, by submitting Agile Epics for Sprint prioritization and development
Prepare, maintain, and evangelize the product roadmap which defines product enhancements for short- and long-term releases.
Develop and implement a company-wide go-to-market plan, overseeing interdepartmental activities to execute plans.
Work closely with Sales, Marketing, and Customer Care to differentiate the products assigned.
Resolve issues and problems that affect product success.
Take responsibility for the entire lifecycle of the product, working closely with Management and Development teams from product initiation to delivery to eventual product retirement.
Maintain close relationships with customers to remain aware of customer needs and perspectives.
Determine objectives and test plans for any test involving clients and participate in the solicitation and selection of test participants.
Maintain comprehensive and detailed knowledge of all products within the assigned product family, as well as organization policies and practices.
Drive cross-functional initiatives across multiple departments to ensure effective communication and knowledge transfer, on-time delivery, and sales/operational readiness.
Engage regularly with internal and external stakeholders (including executive management) to provide timely and accurate updates, recommendations and decisions on strategic initiatives.
Contribute to and support go-to-market positioning, messaging, content, and field enablement for assigned initiatives working closely with Product Marketing and Corporate Learning teams.
Desired Experience of Successful Candidate
At least 5 years proven experience as a Product Manager
Bachelor's degree in Business, Sales, or Marketing.  Master's degree in relevant topic, or MBA, a plus
Familiarity with Agile development jargon, methodology, and processes, particularly the Scaled Agile Framework (SAFe).  Jira Agile management application familiarity a plus.
Exposure to the ISV software market for data center distributed infrastructure management
Some degree of exposure to major mainframe-centric or -inclusive trade shows (e.g., SHARE, IBM Think [or the predecessor trade shows:  PartnerWorld, World of Watson, Connect, InterConnect, Amplify, Edge…], IBM zUniversity, CA World, Vanguard Security & Compliance Conference, IDUB (International DB2, Users Group), etc.).
Thorough knowledge of long-range and operational planning techniques.
Excellent time management, communications, decision-making, presentation, and organizational skills.
Strong interpersonal skills; able to multi-task and adapt quickly to changing market needs
Strong written and verbal communication skills (management, analysts, customers, prospects)
Ability to work effectively as an individual, within a team and cross-functionally (influence)
Ability to successfully influence / sell ideas and present alternatives to diverse stakeholders
Entrepreneurial drive, conscientious work ethic, committed to customer / company success
Ability to contribute to defining a strategic vision and articulate it to diverse audiences
Self-motivated; able to work autonomously and as part of a geographically dispersed team
Apply for this job
← Back