← Back to all remote jobs
Frontend Web Developer Armor Games (part-time)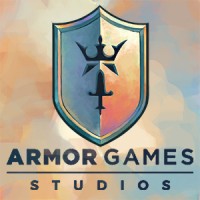 Armor Games
Remote Job Description
WHO WE ARE
Armor Games is a online community for casual gamers. We offer an online destination hosting over a thousand flash and HTML5 games with new titles launching every week. We also develop and publish game titles for mobile, desktop and console. We are a small company of passionate gamers and developers looking for like-minded people to add to our team. Our platform drives both the website for our users as well as a set of web services for game developers. We are a high traffic site looking to evolve our platform and grow our community.



WHAT YOU WILL DO
We are in need of a part-time/freelance front-end web developer who can dedicate 1-2 days a week toward evolving and improving the armorgames.com site.


The site is currently built on a monolithic LAMP stack with server-side templating and jQuery. We would like to start building out new front-end features using a modern front-end framework (like React or Vue) to improve both the look and functionality of the site. This will not be a wholesale rewrite of the site - we need to seamlessly rebuild small sections (ie, components) and integrate them into the legacy site. Knowledge of both modern frameworks and more traditional ("legacy") stacks is required.


Our development team is extremely small, so we are looking for someone who is a self-starter and capable of delivering on tasks with minimal supervision. We primarily communicate using Slack and e-mail, so the ability to express your thoughts and ideas over text is critical.



REQUIRED TRAITS/SKILLS/EXPERIENCE
JavaScript development targeting web browsers (building UI components, DOM manipulation)
Modern front-end web frameworks (React, Vue.js, Angular.js, or other)
Traditional ("legacy") web frameworks (server-side templates and page rendering, jQuery)
HTML, CSS, responsive design
Git

BONUS POINTS
LAMP development stack (Linux, Apache, MySQL, PHP)
Knowledge and understanding of common security and vulnerability concerns (OWASP)
Build and asset management of front-end assets (minimizing JS/CSS, optimizing images, transpiling, deployment)
CDNs, caching, and optimization of web assets
Static site generators
E-mail marketing
Apply for this job
← Back