← Back to all remote jobs
Remote Jobs Director of SEO Local SEO Guide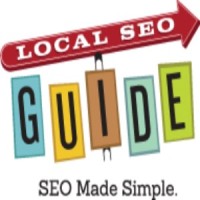 Local SEO Guide
Remote Job Description
Do you get a buzz from doing SEO audits? This is the job for you!
We are seeking a Director of SEO to help build out our practice. You would be helping service our clients seeking to dominate search results.


The SEO Director would be responsible for the following:
• SEO Audits of client websites, including analysis of technical issues, site architecture, keyword targeting and content-related SEO issues
• Backlink analysis of client websites, including identification of link SPAM issues
• Google My Business analysis and optimization, including problem-solving
• Citation analysis
• Crafting SEO strategies for clients and working with clients to get approval on and launch SEO campaigns
• Creating content for client sites
• Strategizing and helping execute on linkbuilding, citation building, content creation
• Analysis and implementation of additional marketing tactics including SEM, Social Media and other tactics.
• Management of outside service providers and technologies to assist in campaigns.
• Anything else needed to deliver an amazing service and grow the business


This Job Is For You If You:
• Have an entrepreneurial mindset
• Are results-oriented
• Can keep the donuts getting made
• Are customer-focused
• Are resilient/flexible
• Don't need management to hold your hand, and don't want them to
• Want to build something amazing from almost nothing


Location:
We are a virtual company but prefer employees who can overlap with the rest of the team ~6 hours a day.


Salary/Benefits:


Salary commensurate with experience
LSG pays 100% of your health insurance premiums + up to $1,000/year in non-reimbursed healthcare expenses
2 weeks paid vacation + last week of the year off + all federal holidays (~4 weeks of vacation!)
Paid travel 2x/year to our LSG "retreats" (we all get together in a fun city)
$1,000 home office allowance
10% commissions on any business you bring in if you are into making it rain
Participation in company profit sharing program after 1 year
Matching donations to your favorite charities
Apply for this job
← Back