← Back to all remote jobs
Remote Jobs Full Stack Developer (NinjaCat)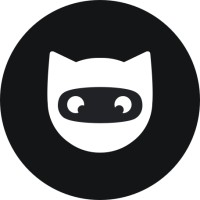 NinjaCat
Remote Job Description
Remote Software Developer - for a Fast-Paced Fun-Loving Start-Up


Do you get excited about technology, gadgets, and the next big thing?  


Is coding about doing something you love; not just a day job? 

Do unsolved problems keep you up at night?


If you are looking for a fast-paced environment building something that impacts millions of people and billions of dollars then you'll fit in with the research and development team at NinjaCat!  Our goal is to deliver high-quality software that meets the real-world needs and exceeds our customers' expectations.


As a Software Developer your mandate is to:


Create features that delivers on usability, performance and software craftsmanship.
Work through business and technology problems with a tight knit team - we collaborate on ideas starting from a random thought to a full blow feature.
Think on your feet about solutions to problems.
Enjoys the flexibility of working from home and at startup speed. This is not a 9-5 job.
Understand the customers come first. We ship often and work closely with customers to get it right.

We believe that everyone should be a voice within the team; the best products come from collaboration and independent thinking and we want your voice.  You don't have to worry about tools – if you need it; you'll get it. 


We need ninjas with a passion for web technology who provides expertise and leadership with responsive, interactive web applications.  


Here at NinjaCat we pay special attention to building relationships in a remote environment - it can't be all about work! We know how to have fun too – join our movie club, play cards against humanity, fantasy football, and more.  Last year we did a corporate retreat to Disney World - still one of our most talked-about events! 
Skills / Environment:


We develop mostly in Laravel (PHP) and Vue.js (TypeScript), but care more about software engineering concepts than specific language wars.
Able to communicate complex ideas in a way that everybody can share your vision
We do continuous deployment to production, which means we get early feedback from customers.
We write good tests. Not tests for the sake of tests, but tests that help us think out code design and protect ourselves from regression and ultimately move faster.
We are agile developers.  Scrum, Kanban, Scrumban - we do what works for us not what's prescribed. 
12/12 on the Joel Test
Our tech team is split between United States and Canada from coast to coast.
NinjaCat is a unified marketing analytics platform. The leader in scalable reporting, monitoring, call tracking and data pipelines for agencies and media companies. NinjaCat integrates with all of the popular PPC, Display, SEO, Social Media, Call Tracking and Reputation Channels providing you all the tools you need to automate your reporting, monitor campaigns and budgets, win new clients and trasform existing customers into raving fans. NinjaCat is the reporting platform of choice for the world's leading agencies.


Inc Magazine - Best Place To Work
Glassdoor 5 Star Rating
Fast growing Inc 500 company
You can work for an awesome CEO with smart and supportive teammates.
Work-From-Home Flexibility. Need we say more?
Competitive salaries
Unlimited Vacation
401k
Health and Dental Insurance
No longer grassroots, we have an incredibly bright future ahead.  You will be joining at a critical point in the growth of our company.  The only way is up.
Celebrations, fun and laughter always
Apply for this job
← Back