← Back to all remote jobs
Remote Jobs Business Development Associate (HiringThing)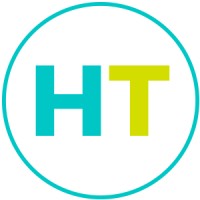 HiringThing
Remote Job Description
HiringThing is looking for a high-energy, driven professional with natural sales instincts to join our Business Development team. You will help build the sales funnel through prospecting new channel partnerships and strategic accounts, articulating our value proposition with potential partners in a consultative, solutions-based sales approach. You see opportunity around every corner, approach sales with tenacity and overcome objectives every day. This is primarily an inside sales position but does require occasional domestic travel as needed; expected travel is 10% or less.      


This position includes a thorough cross-functional training period and is required to become proficient in sales administration tasks during the onboarding program. After training with a member of the Business Development team, you'll be expected to take responsibility and proactively seek new opportunities to drive a growing pipeline.


We provide the tools and technology to connect with decision-makers; it's your job to convert those leads into opportunities and then closed sales. You will simultaneously manage multiple lead channels. Constant daily tasks include scheduling and conducting demos, prospecting, lead management, liaising with engineering on professional services estimates, and all tasks related to closing the sale.


You will be encouraged to grow into your role and own your work. You will have the opportunity to take on leadership positions managing your own verticals as we continue to grow the Business Development team.


Responsibilities 


Below is a list of core, initial responsibilities associated with this position. This list is subject to expansion based on the Business Development Associate's interest, aptitudes, and performance. As a growing organization, we are committed to each employee's growth in their individual role and help each person maximize their fulfillment in their role and department.


Work with Business Development team to close business, optimize close rates, and continuously improve pipeline development
Be creative, find solutions, stay organized and engaged
Manage multiple lead channels and identify new prospects
Meet and exceed quota goals 
Research accounts to identify contact information for key leads 
Collaborate with our Marketing team to further nurture leads into opportunities 
Effectively communicate the company value proposition to c-level prospects
Independently assess prospect and customer needs and opportunities 
Document all activities in Salesforce including BANT (budget, authority, need, time) 
Manage multiple short-term and long-term opportunities simultaneously 
Keep accurate records of customer interactions using defined methods and tools 
Participate in weekly team meetings, bringing your best self to the table
Ability to prioritize, manage time effectively and follow through on tasks/responsibilities 
This position is a remote, work-from-home position

 Qualifications:


Self Starter – always hungry to achieve and learn 
Experience utilizing a CRM (Salesforce preferred) 
At least 1 year of experience in technology sales; SaaS experience is a plus
Easily adaptable – not averse to change in a startup environment 
Comfortable working in a fast-paced, sales-oriented atmosphere 
Excellent communication, active listening skills and ability to build relationships over the phone 
Excellent attention to detail and organizational skills
Proven ability to prioritize, work independently, manage time effectively and follow through on tasks/responsibilities

Compensation/Benefits:


401(k) plan with regular and Roth options available
$100/month telecom reimbursement
Up to $50/month fitness reimbursement
Comprehensive benefits offered to eligible employees
Opportunity for professional development and to learn/increase experience with Salesforce, B2B sales, Enterprise sales
Valuable work experience within a rapidly growing startup environment
Unlimited PTO policy
8 annual paid holidays for full-time employees

About HiringThing


HiringThing is an online software that helps companies post jobs online, manage applicants and hire great employees. We were founded in 2012 with the mission to deliver intuitive, easy-to-use recruiting software across multiple sales channels and product types.


HiringThing operates in a flexible startup environment where employees can be hands-on in helping build a new company. This is a remote position, so successful applicants will enjoy the ability to work from home. Our team stays connected through daily communication and regular video calls.


Applicants will be asked to complete a brief assessment as part of the application process. This will take approximately 20 minutes and cannot be re-entered once you exit the process. Please allow enough time to complete the assessment. Thank you.
Apply for this job
← Back