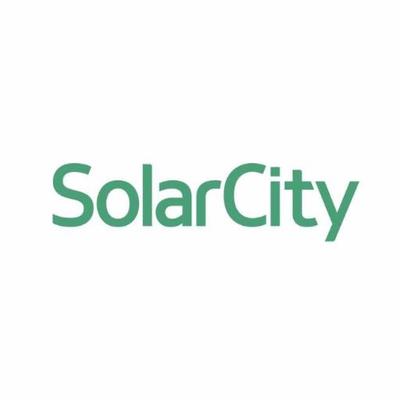 ---
SolarCity Job Description

Overview
Are you ready to do work that matters? Our teams are literally redefining the way the world will use energy in the future. Talented and motivated individuals with creativity and vision thrive in our fast-paced, high growth environment. We are problem solvers, team players and game changers. If this sounds like you, SolarCity just might be the place to make your mark!
SolarCity is looking for a data scientist who will be an integral part of the analytics team of our Operations and Maintenance department. They will work on the time-series data generated by the largest distributed PV generation fleet in the world.
Responsibilities
• Employ advanced statistical modeling and machine learning techniques on weather and power time-series data to:
    o Identify underperforming photovoltaic systems that need remediation
    o Determine cause of underperformance
    o Quantify losses due to different factors driving performance
    o Provide feedback to sales, engineering and operations based on field data
• Mine raw data to identify trends in equipment reliability and installation quality that will help drive business decisions
• Use git for version control and to collaborate with other members of the O&M Analytics team
• Drive other projects as required or as business needs change
 
Qualifications
• Graduate degree in Computer Science, Engineering, Statistics or relevant industry experience
• 3 + Years of experience
• Advanced Python/R user with emphasis on statistical modeling and machine learning algorithms for time-series data analysis.
• Exposure to deep learning frameworks like TensorFlow and Python Caffe
• Advanced SQL skills and comprehension of complex relational database schemas
• Experience with photovoltaic performance modeling
• Detail-oriented, resourceful and able to manage shifting priorities
• Excellent written and verbal communication skills required
• Ability to positively and effectively interact with internal and external customers
• Regular, reliable and predictable performance required
• Ability to work well with others in a collaborative team environment
• Must be able to successfully pass a pre-employment criminal screen. Additional pre-employment driving and drug screens may be required based on job responsibilities
Benefits for Full-Time Positions  
• Competitive compensation with many positions incentivized
• Paid training with the nation's leader in solar power
• Full benefits package including health, vision, and dental insurance
• Attractive vacation, sick and holiday pay
• 401(k) savings plan for eligible positions
• Employee referral program
• Some positions eligible for equity
• Career path opportunities for top performers
SolarCity is an Equal Opportunity / Affirmative Action employer committed to diversity in the workplace. All qualified applicants will receive consideration for employment without regard to race, color, religion, sex, sexual orientation, age, national origin, disability, protected veteran status, gender identity or any other factor protected by applicable federal, state or local laws.
AL 05500, AR M-8937, AZ ROC 243771/ROC 245450, CA CSLB 888104, CO EC8041, CT HIC 0632778/ELC 0125305, DC 410514000080/ECC902585, DE 2011120386/ T1-6032, FL EC13006226, HI CT-29770, IL 15-0052, MA HIC 168572/EL-1136MR, MD HIC 128948/11805, NC 30801-U, NH 0347C/12523M, NJ NJHIC#13VH06160600/34EB01732700, NM EE98-379590, NV NV20121135172/C2-0078648/B2-0079719, OH EL.47707, OR CB180498/C562, PA HICPA077343, RI AC004714/Reg 38313, TX TECL27006, SC M113431, UT 8726950-5501, VA ELE2705153278, VT EM-05829, WA SOLARC*919O1/SOLARC*905P7, Albany 439, Greene A-486, Nassau H2409710000, Putnam PC6041, Rockland H-11864-40-00-00, Suffolk 57612-H, Westchester WC-26088-H13, N.Y.C #2001384-DCA. SCENYC: N.Y.C. Licensed Electrician, #12610, #004485, 155 Water St, 6th Fl., Unit 10, Brooklyn, NY 11201, #2013966-DCA. All loans provided by SolarCity Finance Company, LLC. CA Finance Lenders License 6054796. SolarCity Finance Company, LLC is licensed by the Delaware State Bank Commissioner to engage in business in Delaware under license number 019422, MD Consumer Loan License 2241, NV Installment Loan License IL11023 / IL11024, Rhode Island Licensed Lender #20153103LL, TX Registered Creditor 1400050963-202404, VT Lender License #6766
APPLY FOR JOB