← Back to all remote jobs
Customer Support Advocate GoCardless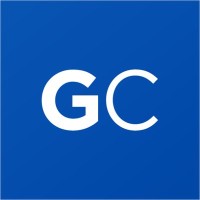 GoCardless
Remote Job Description
Customer Support Advocate - Remote Part-Time Day shift (25 hours per week; Monday to Friday 9.00am to 2.00pm OR 1.00pm to 6.00pm)


Go the extra mile to delight our customers.


GoCardless is growing fast! We've built a world-class product that opens up Direct Debit to small and medium-sized businesses across the UK, Europe, Australia and North America! We have recently extended our offering to multinational companies like the Guardian, TripAdvisor and Box. Thousands of businesses already rely on us to handle their payments, and hundreds more join us every week


We're looking for bright, empathic people to join our day shift and work remotely Monday to Friday from 9.00am to 2.00pm OR 1.00pm to 6.00pm (25 hours per week) and provide first-rate support and guidance primarily to our UK, European, North American and Australian users. This is a 12-month contract position.


The role


We pride ourselves on listening to our users and doing everything we can to solve their problems. As a member of our Support team, you'll represent the customer's voice across the company. As your knowledge and experience grow, you'll have opportunities to help inform our product roadmap to ensure we are always building something people want.


We've built a friendly, collaborative culture, where we hire and develop driven people that share our desire to do the work we can be proud of. We value learning and feedback and are devoted to encouraging and supporting each other's continual professional growth.


You'll work as part of a wider team of around 20 passionate individuals who work with our UK, European, Australian and North American merchants to solve tough problems and provide world-class service.


In this role you will be primarily providing phone support; you will be handling calls from customers using GoCardless. You will be utilizing our in-house systems to handle incoming tickets and help ensure that you can deliver the best support experience possible.


The ideal candidate


previous experience of working remotely is highly desirable
previous experience working in a contact center is highly desirable
previous experience of working in a startup is highly desirable
proven ability to handle a high volume of calls and consistently meet targets
you love helping people & enjoy working in a truly fast-paced culture and thrive in small teams
you are organized, reliable, diligent and attentive to detail
you learn quickly and are comfortable with complexity
you are able to work independently and under minimal supervision
you have a flawless command of English and communicate with clarity

The remote shift(s) require you to have:


a stable and noise-free working environment conducive for serving our customers
a stable WiFi connection
able to work without any interruption to the service we provide

Interested?


This shift requires (remote) coverage from Monday to Friday 9.00am to 2.00pm OR 1.00pm to 6.00pm (i.e. 25 hours per week). If you are able to fulfill any of these shift requirements and the above-mentioned criteria, then we encourage you to apply! You must specify in your application and cover letter which shift pattern you are applying for i.e. 9.00 am to 2.00 pm OR 1.00 pm to 6.00 pm


This is a 12-month contract.


Important information


you must specify in your application and cover letter which shift pattern you are applying for i.e. 9.00 am to 2.00 pm OR 1.00 pm to 6.00 pm
We are looking for applicants who have worked (remote) shifts in the past
Your CV must be accompanied by a cover letter
Your cover letter must outline the following:
- your motivation to apply for this role


- explain why a remote role appeals to you


- your experience of working a remote shift pattern before


Excellent Benefits


We offer a competitive salary plus an array of attractive benefits; to name a few;


27 days annual leave (prorated) + bank holidays


Vitality health insurance


Welplan pension scheme (4% employer contribution)


Learning and Development budget


Life Insurance 4 x Annual Salary


Income Protection


Our team comes from a variety of backgrounds and we embrace diversity. We welcome a wide diversity of applicants, so if you're unsure please apply.


Apply for this job
Date Posted:
2019-11-06
Employment Type
PART-TIME, CONTRACTOR
Location Type
TELECOMMUTE
Apply for this job
← Back